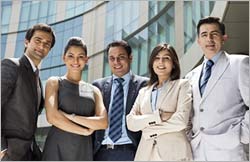 LaptopAmcDelhi.in which is a reliable Laptop & Consumables Support and Service Company Serving Delhi NCR. We are able to diagnose and fix Laptop, PC and network related faults and problems. We have over 10 years of computing experience providing Laptop repair & support and repairs for a wide range of Laptop equipment including desktop PCs, servers and networks. We support all makes and models of PC from IBM, Dell, HP, Compaq, Tiny, eMachines, Time through to non-branded Laptop systems.

We can perform all Laptop maintenance, Laptop upgrades or Laptop repair of laptop PCs, desktop PCs, tower PCs and server PCs. We will repair your Laptop on site wherever possible or at our Laptop workshop. Please contact us soon to get your Laptop repaired. Your Laptop may not be broken but may be running very slow or freezes regularly. We can optimize your laptop or desktop Laptop's performance. We have many years of experience in Laptop repair and maintenance for any make or model of Laptop or PC. We repair anything from a dead hard drive to total Laptop maintenance and repair as well as Laptop servicing and upgrades.
We are normally able to diagnose and fix problems and offer you a potential solution within a short period of time.